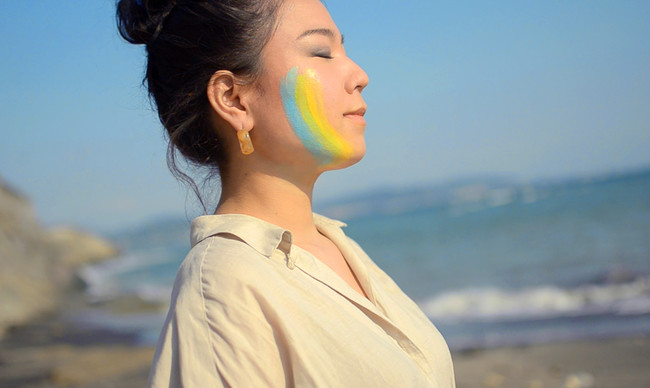 Okinawan Artist Yuka Ishadou has released a new music video "Kanauta". A great MV to watch her play Sanshin.
Okinawan Artist Yuka Ishadou has released a new music video "Kanauta". A great MV to watch her play Sanshin.
Okinawan singer Yuka Ishadou released her third MV "Kanauta" from SPACE SHOWER MUSIC on April 21.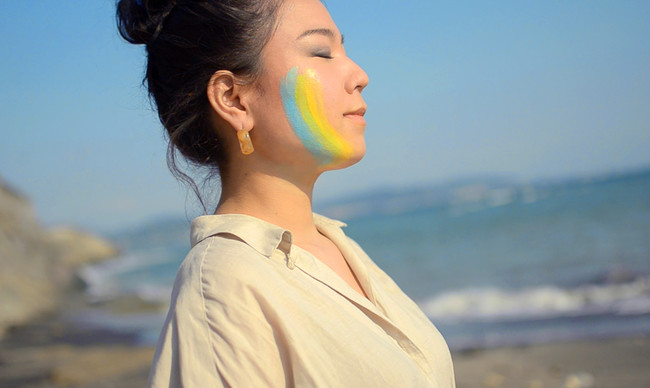 Okinawan singer Yuka Ishadou
Produced by Tomohiko Gondo, Yuka has released her debut album "Ryukyu Nostalgia" last year, sublimating Okinawan folk songs into pop music. Kanauta, a song included in this album, written and composed by violinist Kumi Takahara, is her song that triggered the production of the album "Ryukyu Nostalgia," and a representative song for her.
Yuka has always tried to visualise her love to Okinawa in her video work.
In this MV, the make-up artist Aya Iwakami, who is active in Japan and overseas was appointed for the MV production of this work "Kanauta" to express the nature of Okinawa. Invented by Aya Iwakami, the inspiration from the clear blue sea and brightly blooming flowers from Okinawa was incorporated into the make-up. These expressions played an important role to show her love to Okinawa.
Makeup artist Aya Iwakami
Other than the visual of MV, pay attention to Yuka playing an Okinawan instrumental "Sanshin". From the melody of sanshin, "Kanauta" creates the atmosphere of Okinawa and nature.
Sanshin is a representative stringed instrument from Okinawa loved by Japanese. It is an instrument that has a soft ancient tone, which people could enjoy singing and playing with one sanshin.
The part of the body is made of wood and is called a "cylinder" and the material stretched on the cylinder is the python skin. The skin of the python, which is feared by humans, turned into an instrument that makes Okinawan music by the hands of craftsmen. When the player plucks three different thickness of string, it has a gentle and warm sound.
Today, the tone played by the sanshin cannot be removed in everyday life in Okinawa.
As the title reads "love" as "kana" in Ryukyu, this song sings about love and it is also a prayer song for those who live in nature worship.
A visual that captures the true meaning of the song was completed by the joint production of Kumi Takahara, who provided the song, and Aya Iwakami, who creates it with make-up.
Yuka mentions she wants everyone from all over the world to listen to Sanshin, watch the Okinawan visual through her MV and feel the determination of her feelings for Okinawa.
Yuka Ishadou
Okinawan artist aiming for a new island song sound with "New Okinawa Pop".
The debut album "Ryukyu Nostalgia" released from SPACE SHOWER MUSIC on February 19, 2020. https://spaceshowermusic.com/news/108866/